Please Note our Holiday Hours:
Sno-Safe Canada will ship the last orders of the year on Wednesday December 22nd 2022. Any orders submitted by 11:30am will be mailed out that day. We will resume shipments on January 3rd 2023. Please note our office will also be closed during this time and any communications will be returned after January 3rd when we reopen.
Thank you for a great year - Happy Holidays to you all.
- Sno-Safe Canada
---
QUALITY SNOW GUARD PROTECTION AT AN AFFORDABLE PRICE
FOR BOTH COMMERCIAL & RESIDENTIAL USE
---
USE ON METAL - RUBBER - TPO - PVC - & GLASS ROOFS
Sno-Safe has specially designed square channel grooves that maximize bonding strength: Attach using adhesive sealant only, screws or both!

Our Snow Guards are not recommended for asphalt shingle roofs.
Shear Load Tested at an Independent Lab for Sno-Safe Originals Snow Guards:
Holds 1,220 lbf when fastened to a metal roofing panel with SB-190 Everseal Adhesive only
Holds 2,280 lbf when fastened to a metal roofing panel with SB-190 Everseal adhesive & screws
---
VIEW SHEAR LOAD TESTING REPORT
---
Our Most Popular Snow Guards:
Click to add directly to your shopping cart. You can adjust quantities at checkout.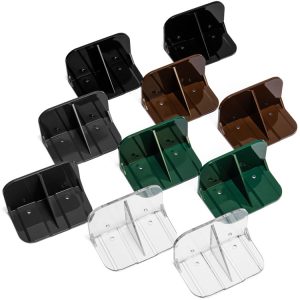 ---
COMING SOON
Extra Wide Polycarbonate Snow Guards
---
---
NEED SPACING & QUANTITY SUGGESTIONS?
---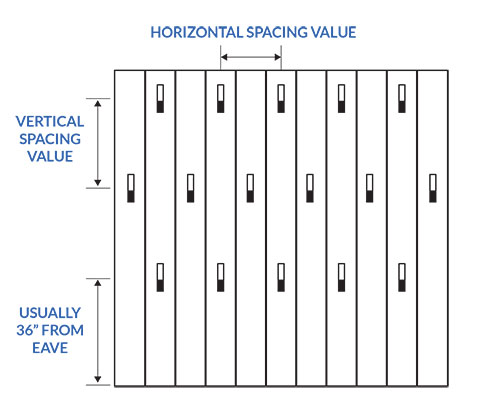 Use our Online Calculator:
---
Input your roof dimensions, slope and panel type
Receive an estimation of quantity of snow guards for our Original Snow Guard.
Receive the necessary installation pattern required for both sizes of snow guards
LAUNCH SPACING CALCULATOR
---
WHY CHOOSE SNO-SAFE SNOW GUARDS:
---
Gusseted and thick wall design for maximum strength
Square channel grooves for adhesive increases shear strength
UV inhibitor prevents discoloration and degradation from damaging sunlight
Resists temperature extremes
Virtually unbreakable from snow and ice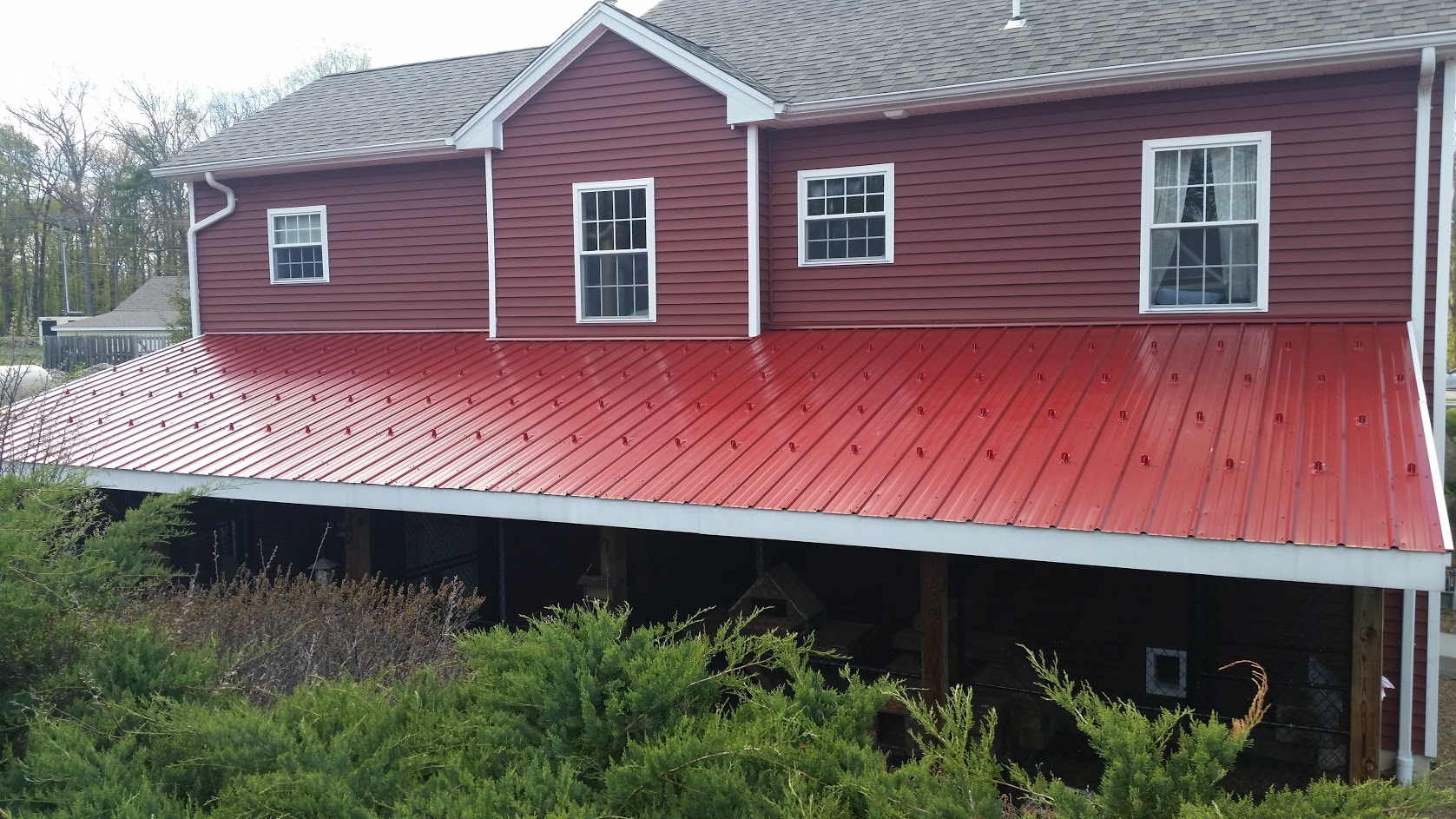 ---
PREVENT ROOF AVALANCHES & PROTECT GUTTERS
Sno-Safe Snow Guards™ prevent damaging snow avalanches on roofs. They work together to function as cleats holding the snow evenly over a roof surface. Sno-Safe Snow Guards distribute snow weight evenly when positioned throughout a roof in staggered rows. As the snow melts the snow guards help to break up the snow into small pieces which shed off the roof. Protect people, gutters, driveways, sidewalks, HVAC units, and decks with Sno-Safe Snow Guards.
COMMERCIAL & RESIDENTIAL APPLICATIONS
Sno-Safe Snow Guards are the perfect snow retention solution for both commercial and residential roofs. A low profile design provides minimal distraction. Can be installed on large commercial roofs, ledges, skylights, and canopies. Sno-Safe is an equally good choice for residential snow guard protection of homes, garages, and barns.
---
ENGINEERED FOR STRENGTH - MANUFACTURED WITH QUALITY
---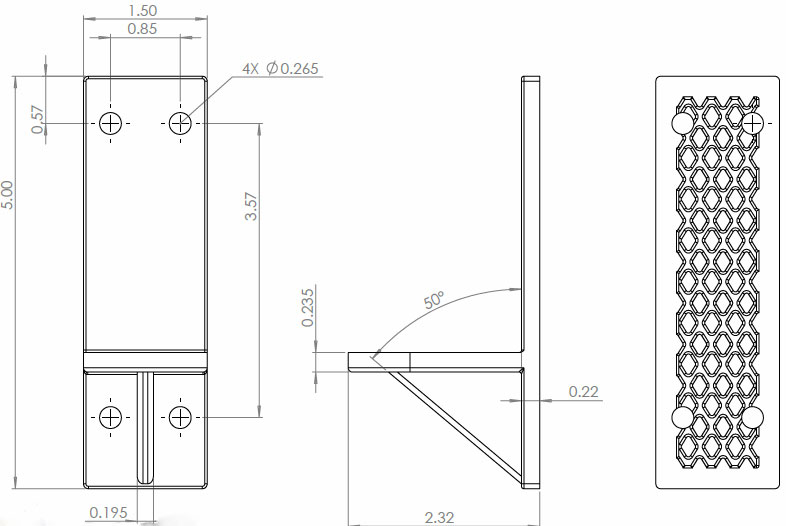 ---
Sno-Safe Snow Guards are manufactured with a high quality polycarbonate that is also used for safety glass and bullet proof windows. This material has strength and maintains clarity. The Sno-Safe Snow Guard is designed with a profile that provides maximum snow holding surface area ratio. It incorporates gusseted and thick wall design for exceptional strength.
Key design features make them virtually unbreakable from snow and ice. A UV inhibitor in the polycarbonate prevents discoloration and degradation from damaging sunlight. Sno-Safe has designed square profile grooves in the bottom fastening surface of the snow guard to provide mechanical shear strength when fastened using adhesive silicone. In addition to the adhesive properties of the silicone, these grooves allow the silicone to lock the snow guard to the roof providing significant resistive force parallel to the roofing surface.
---
SIMPLE SNOW GUARD INSTALLATION
---